Upcoming Events
THE ONLINE EQUIVALENT OF THE TELEGRAPH POLE, this is where you will find events coming up in the Parish. Please bookmark this page so you can find it quickly in an entertainment emergency.
Regular (weekly/monthly) events are listed at the bottom of this page. You might also like to check the Kentisbeare Performing Arts website.
GOT AN EVENT TO PROMOTE?
If you would like to let us know about your event, please email us in plenty of time or send us message via our Facebook page. We'll need all the details and, if you have one, a copy of your poster. 
Also... can you help run some of the annual events?
Get in touch with us by emailing maria@kentisbeare.net if you think you can lend a hand and she can pass on your message to appropriate organiser. Thanks!
LOCKDOWN QUIZZICAL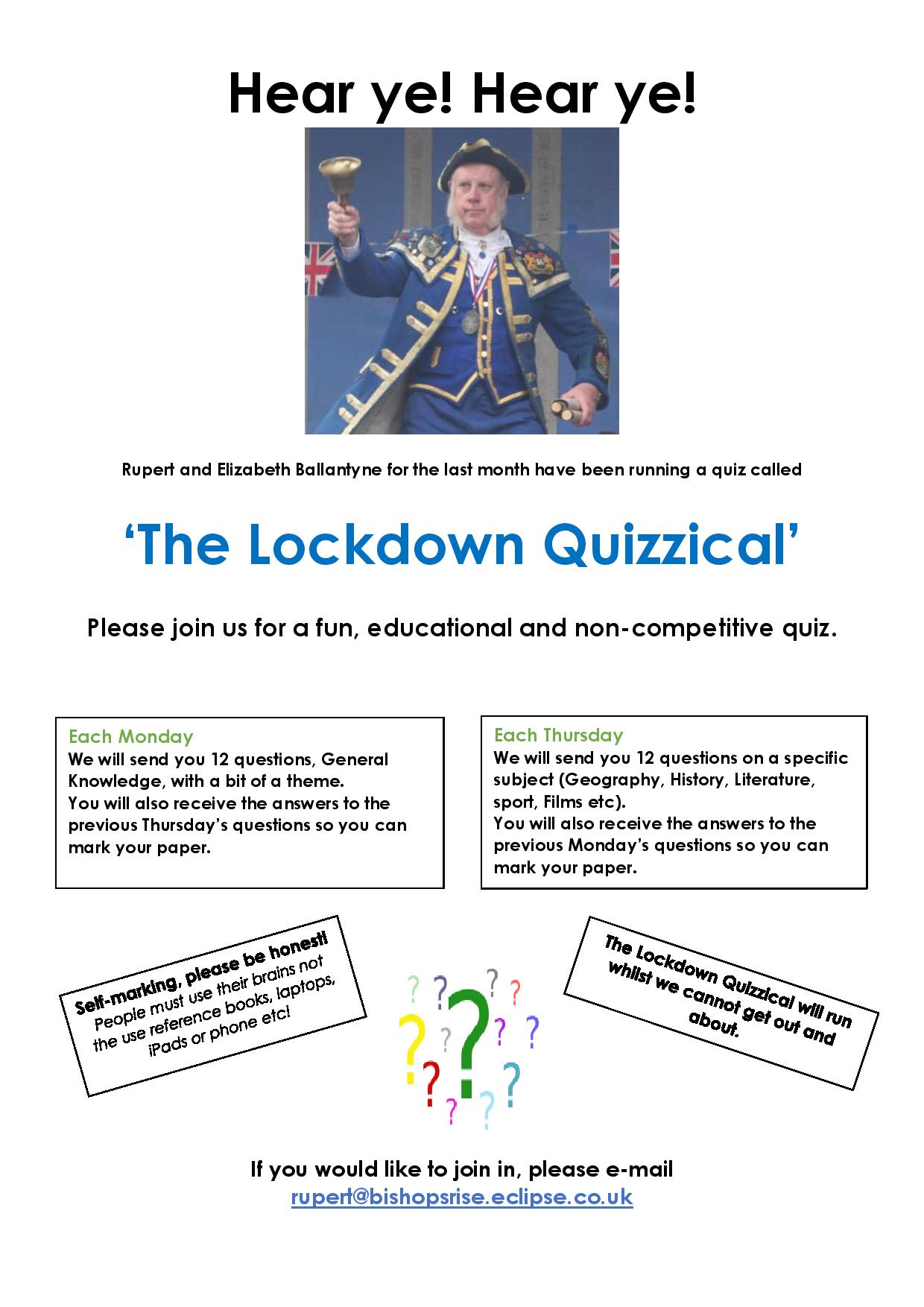 Blackborough Garden Club - we have left these on this page, assuming that the meetings will start up again at some point! 
Have you ever considered joining Blackborough Garden Club? Membership is just £10 for the year and our events should appeal to people with an interest in gardening  either as a beginner or with more experience.
We have the following events planned for 2020.
9th May - Plant Sale and Coffee Morning
16th May - Outing to NT Stourhead
June - Open Gardens
June/July - evening garden visit 
8th August - Flower and Produce Show
26th September - Plant Sale and Coffee Morning
3rd December - Christmas gathering with AGM and Guest speaker
We are keen to keep the club alive in 2020 and beyond and would love some more members.
You can find out more by emailing Andrea Penfold andreappenfold@gmail.com
Regular Events
Please click here to see our regular events.
---