Welcome to the Kentisbeare Parish website
LATEST NEWS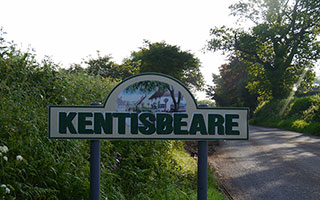 Sep 22, 2020
Advance warning of road closure:
From MONDAY 28 SEPTEMBER 2020 for a maximum of 5 days
Until FRIDAY 2 OCTOBER 2020 (both dates inclusive)
Roads affected -
STOCKLAND CROSS TO MORTIMERS CROSS, KENTISBEARE
The alternative, signed, route for vehicles will be via - MORTIMERS CROSS, HONEST HEART CROSS, STOFORD WATER, FORE STEET AND VICE VERSA
This temporary restriction is considered necessary to enable -
DEVON HIGHWAYS - PATCHING WORKS IN PREPARATION FOR SURFACE DRESSING TREATMENT.
Sep 22, 2020
A reminder from DCC Councillor John Berry with reference to current Government Planning Reform Consultations. Click on the title to read his note.