Latest News
Lisa and Rachael welcome you to the Village Shop
January 10, 2017
---
THERE ARE NEW FACES at the Village Shop and they're very keen to welcome you.
We had a little chat on their second day to hear about their plans for this important local service.
The village said 'happy retirement' to Mike and Sally at the weekend as they ended more almost 19 years of running Kentisbeare Village Stores on 6th January. They were treated to a surprise lunchtime party in the pub, where hundreds of people gathered to thank them for their years of service.
Mike and Sally and family then…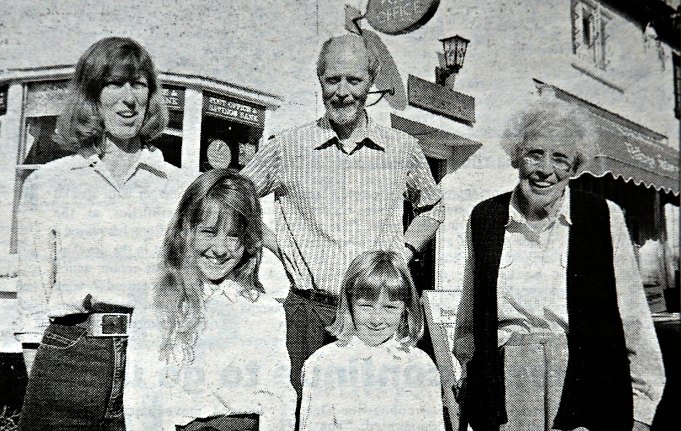 When we interviewed Lisa Bartlett and Rachael Vincent the following morning, they explained that Mike and Sally had approached them to see if they were interested in taking over at just the right time, when they were both looking for new challenges.
Lisa was closing her former cardboard business and Rachael wanted a change too:
"I used to have a catering van and had to be up at 3.30-4.30 in the morning, so 7am starts are a luxury for me!"

Lisa: "And I used to buy her pasties!" 
Both ladies have had experience of either food or retail businesses. 
They already have a beautiful new counter, courtesy of N and G Bartlett (Lisa's husband and daughter) and plans for further changes to the interior. Everything already stocked will be the same, but they hope to add new items. You can place orders for any meat or fresh bread for the following day.
Lisa's keen for suggestions:
"If we don't stock it, we want people to ask us. We had two people in yesterday separately asking for black treacle, so we've ordered some for our stock".
Sally will be staying as postmistress, this is to help them keep the Post Office open as a community branch, offering the current range of services and ensuring it doesn't get closed down. Both Lisa and Rachael are trained, but Sally will help when needed.
They're looking forward to seeing the shop become a bustling local facility: 
"We want it to be somewhere that people are happy to come in and have a coffee and a chat; a little community centre. In the Summer, we plan to have more tables and chairs outside too where people can stop and have a piece of cake".
For older people who find it harder to get up to the shop, they'll happily deliver their shopping in their new delivery van, soon be branded up with "Kentisbeare Village Stores" on the side.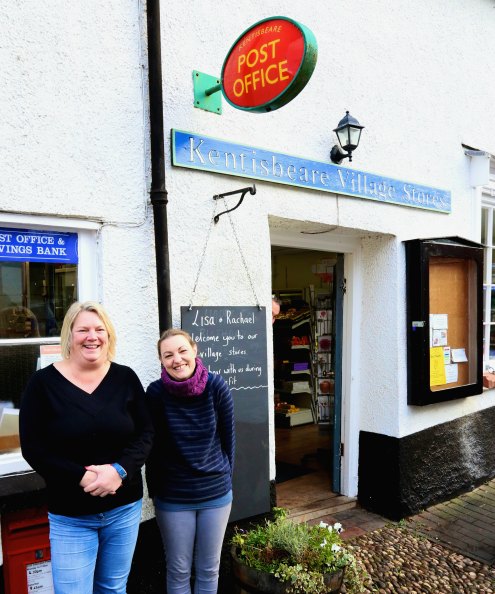 We know we're very lucky still to have a village shop and post office when many others are closing down. So we wish Lisa and Rachael all the very best with their new venture.
You can call the shop and post office on 01884 266225.
Article written by: Maria Thorne.
Photographs: Jonathan Wadsworth and The Wilkinson Family 
---