Latest News
SaFest 2021
October 27, 2021
---
After an extremely successful event last year, we are delighted to announce that SaFest -Devons' Virtual Safeguarding Festival will be back for a second year and will be taking place back during the week of 22nd-26th November 2021.  Click title for more info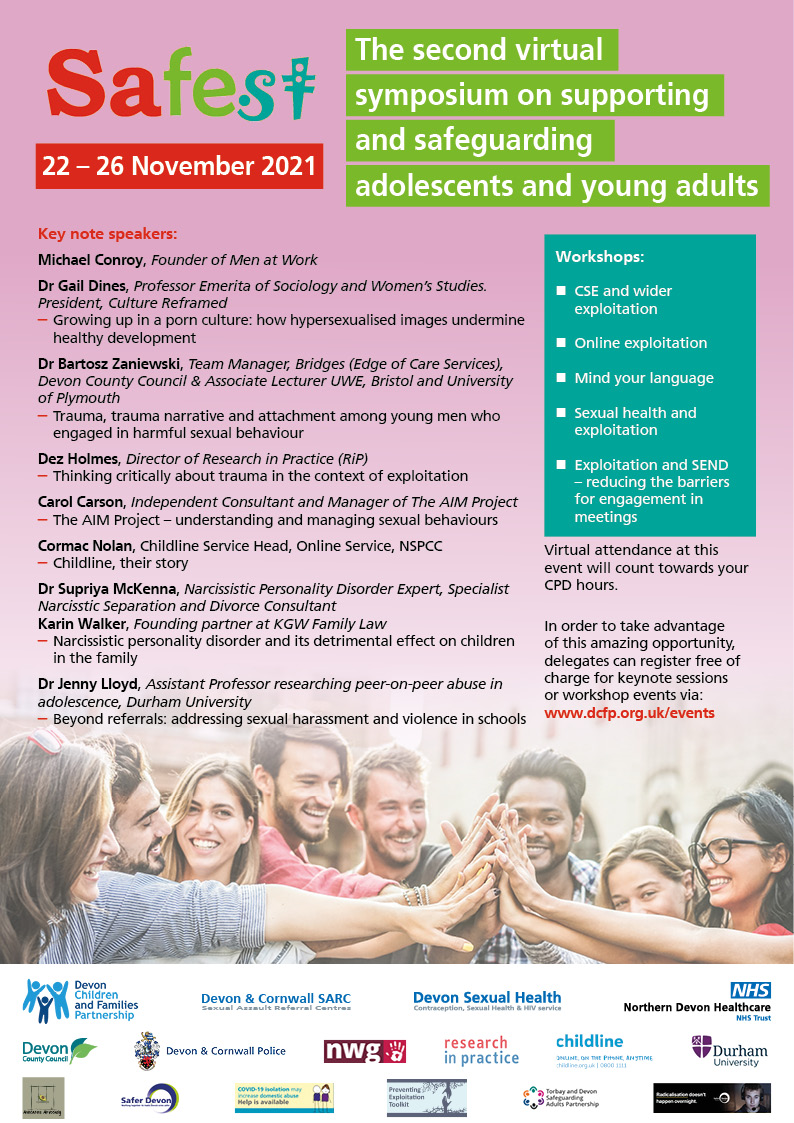 Throughout this week, Devon Children and Families Partnership will be virtually hosting SaFest 2021.  The SaFest working group are pleased to announce that they have brought together an exciting range of key note speakers and workshop facilitators from a range of organisations and services, who either work with young people and adolescents or work in organisations that inform and influence best practice.   
All of the events that take place during SaFest week are free and can be accessed and enjoyed at the click of a mouse!  
A full timetable of all of the events and workshops running throughout the week including biographies of all the presenters will be available on the DCFP website from next week.   
Information about how to book onto SaFest events during the week will be on held the DCFP website from Tuesday 26th October"   www.dcfp.org.uk/events
---