Local services and clubs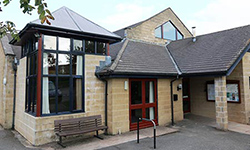 Kentisbeare Village Hall Booking
CORONOVIRUS PANDEMIC – Following the announcment from the Prime Minister on 23rd March 2020, Kentisbeare Village Hall is closed until futher notice.
Contact:  Email is the best means of contact, contact Melanie as below:  
Email: villagehall@kentisbeare.net
Contact for phone or post : Email as above if you require wish to speak to someone and someone will contact you.  If you require an address for posting, please email as above.
Please note that the Booking Secretary is available on a part-time basis so replies may not be immediate – we thank you for your patience (contact times: weekdays between 9.30am and 4.30pm, subject to availability).
---